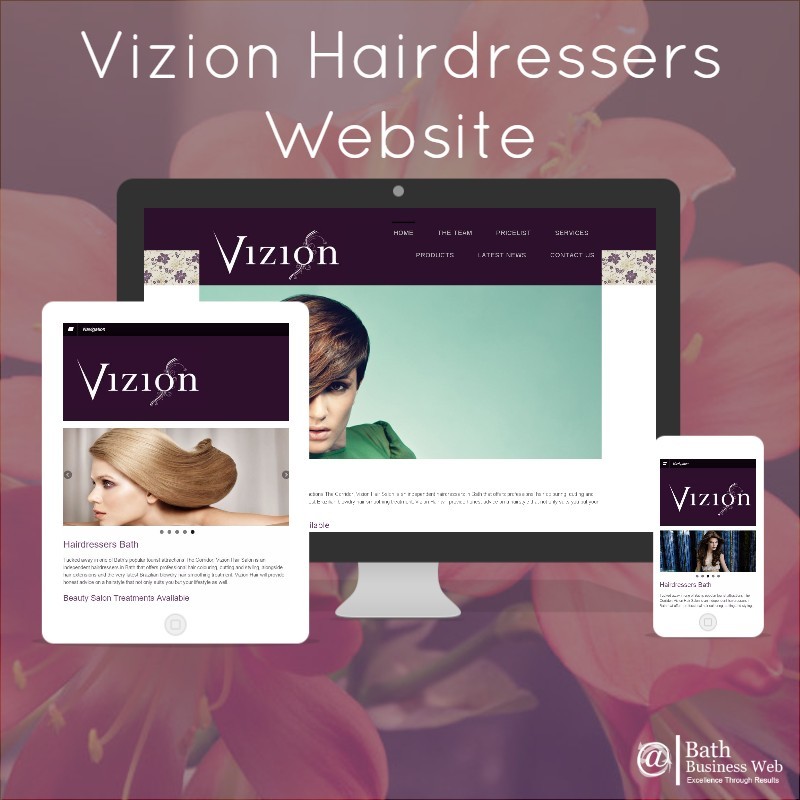 Kate of Vizion hairdressers has been a client of ours for many years. Her first website was successful but keeping up with hair fashion means keeping her website looking fresh and current. So Kate came back to us for a new website.
Kate takes us through the process of updating her website with Bath Business Web.
The Brief
"Working in the hairdressing/fashion industry it's important we keep up to date, this includes our website which is a huge part of our image. We wanted the site looking fresh with some great images and we wanted to showcase our great team. We also wanted the website to be responsive with mobiles and allow us to change and edit prices and images when needed".
Building the site in a responsive platform, means Vizion hairdressers can reach a wider audience that are on the move, giving the user the option to call and book appointments wherever they are. Kate already had some great copy on her existing site so Rob had a good starting point, it was also important to keep the company brand with the same logo and colouring.
The Process
"The whole process was stress-free and Rob, the website designer, was so easy to work with, he knew straight away what I wanted from the new site. All I had to do was send pictures of our recent work and provide him with all the services we offer. With this information, Rob built the site and we sat down a few more times to make sure it provided everything we needed".
We like to work closely with our clients throughout the build to ensure the best end product, therefore, a few trips to the office (tea and biscuits included) to discuss any requirements are part of the process. We want your website to be a success as much as you do and we care about your business, so the more information we can obtain from you the more we can implement into your site.
Images are also an important part of any website, they capture your potential customer and engage them into finding out more about your company. Your website is like a shop window, the images should represent you at your best and we offer training for you to be able to update these images as you please.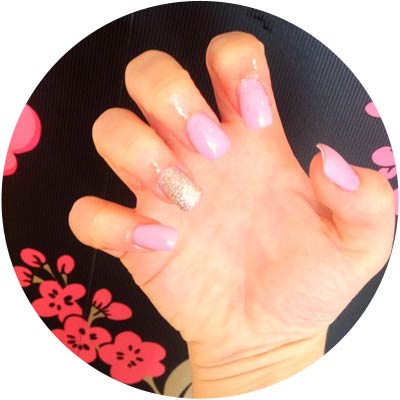 The team at Bath Business Web
"Rob and Jackie made the whole experience very easy for me they are really great to work with. They are very professional and helpful with plenty of ideas to make the site the best it could be".
Our team are skilled and experienced in every aspect of websites, from the design and build to SEO (Search Engine Optimisation) helping your website to be on Google's front page for your chosen search term. We guide you every step of the way and understand the importance of your company's image.
Finished Product
"I love the end result. We have clients complimenting us on the site daily". 
Thanks to Kate and her team, we have enjoyed working with them throughout both websites and look forward to the next project.